Hosting Instructions
Instructions to book a hotel room
If you have not enrolled yourself in the event yet, make your registration by clicking here and access your account. If your registration has already been made, go to My Account.

Once your registration is complete in "My Account", new options will appear, including "My Hotel".

In your central screen you will see the list of available hotels, with all the information regarding the hotels, such as rate, check-in and check-out, internet, etc. Choose the hotel of your preference and click on the icon:


Fill out the fields with the required information. In the "Comments" field, include everything you think might be necessary. E.g.: the need of a crib, gluten restriction, high floor preference, apartment without carpet, etc.

Click on the icon:


You can view your pre-reservation now, as well as a travel agent from our team. Both of you will receive an e-mail informing that your reservation has been made and you have 48 hours to make the payment.

If everything is correct with your pre-reservation, you can proceed with the payment by clicking on the icon:


Fill out the details of your credit card into the system and if the payment is authorized you will receive a voucher of confirmation in your email.

Did you get your voucher? All right then! Enjoy your stay!!! See you at the meeting!

In case you have any questions, please contact our team at +55 51 3086 9135.
Prezados,
Para solicitação de diária extra ou alteração no período das reservas, grupos ou negociações de laboratórios e agencias de eventos, favor enviar sua solicitação através do e-mail: vandreia.alves@ccmgroup.com.br ou pelo WhatsApp: (11) 94599-3758.
Hotel
Distance
Category
R$ (daily rate)
Internet
Check-in
Check-out
Single
Double | Twin
Triple

Massis Hotel

Required Period
26/06/2024 - 29/06/2024
[view more]


Massis Hotel
- Inclui café da manhã e taxas;
- Consulte as políticas de hospedagem para crianças;
*Single (01 adulto)
*Double (02 adultos)
*Twin (02 adultos - camas individuais)

800m
STANDARD

540,00
646,00
*
free wi-fi
14h
12h

Blue Tree Premium Paulista

Required Period
26/06/2024 - 29/06/2024
[view more]


Blue Tree Premium Paulista
- Inclui café da manhã e taxas;
- Consulte as políticas de hospedagem para crianças;
*Single (01 adulto)
*Double (02 adultos)
*Twin (02 adultos - camas individuais)

1,3km
Superior

880,00
980,00
*
free wi-fi
14h
12h
Superior twin

880,00
980,00
*

Mercure São Paulo Jardins

Required Period
26/06/2024 - 29/06/2024
[view more]


Mercure São Paulo Jardins
- Inclui café da manhã e taxas;
- Consulte as políticas de hospedagem para crianças;
*Single (01 adulto)
*Double (02 adultos)
*Twin (02 adultos - camas individuais)

1,5km
Standard

618,00
740,00
*
free wi-fi
14h
12h

Renaissance São Paulo Hotel

Required Period
26/06/2024 - 29/06/2024
[view more]


Renaissance São Paulo Hotel
- Inclui café da manhã e taxas;
- Consulte as políticas de hospedagem para crianças;
*Single (01 adulto)
*Double (02 adultos)
*Twin (02 adultos - camas individuais)

1,6km
Deluxe Room

1.150,00
1.254,00
*
free wi-fi
15h
12h

Meliá Paulista

Required Period
26/06/2024 - 29/06/2024
[view more]


Meliá Paulista
- Inclui café da manhã e taxas;
- Consulte as políticas de hospedagem para crianças;
*Single (01 adulto)
*Double (02 adultos)
*Twin (02 adultos - camas individuais)

1,7km
Run of the house

1.040,00
1.140,00
*
free wi-fi
14h
12h

Pergamon Hotel Frei Caneca

Required Period
26/06/2024 - 29/06/2024
[view more]


Pergamon Hotel Frei Caneca
- Inclui café da manhã e taxas;
- Consulte as políticas de hospedagem para crianças;
*Single (01 adulto)
*Double (02 adultos)
*Twin (02 adultos - camas individuais)

1,7km
Run of the house

718,00
780,00
*
free wi-fi
14h
12h

Mercure São Paulo Alamedas

Required Period
26/06/2024 - 29/06/2024
[view more]


Mercure São Paulo Alamedas
- Inclui café da manhã e taxas;
- Consulte as políticas de hospedagem para crianças;
*Single (01 adulto)
*Double (02 adultos)
*Twin (02 adultos - camas individuais)

1,8km
Standard

618,00
740,00
*
free wi-fi
15h
12h

WZ Hotel Jardins

Required Period
26/06/2024 - 29/06/2024
[view more]


WZ Hotel Jardins
- Inclui café da manhã e taxas;
- Consulte as políticas de hospedagem para crianças;
*Single (01 adulto)
*Double (02 adultos)
*Twin (02 adultos - camas individuais)

2,3km
Standard

562,00
646,00
*
free wi-fi
14h
12h
Standard Twin

562,00
646,00
*
Superior Twin

706,00
792,00
*

Novotel SP Jardins

Required Period
26/06/2024 - 29/06/2024
[view more]


Novotel SP Jardins
- Inclui café da manhã e taxas;
- Consulte as políticas de hospedagem para crianças;
*Single (01 adulto)
*Double (02 adultos)
*Twin (02 adultos - camas individuais)

3,2km
Standard

572,00
640,00
*
free wi-fi
14h
12h

Important!
If you have been reached out by any other agency offering accommodations for the INTERNATIONAL CONGRESS ON OBESITY - ICO 2024, please note that these companies are not allowed to represent the event in any sort of way, and they do not have access to rooms and rates officially contracted by the meeting. Please be aware of these unauthorized companies and agencies that cannot deliver what they promise in terms of quality and location. In case you have been reached out by these agencies or companies or have any question regarding their legitimacy, please do not hesitate to contact us at:
vandreia.alves@ccmgroup.com.br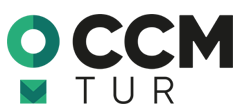 Venue
Centro de Convenções Frei Caneca
R. Frei Caneca, 569 - Bela Vista,
São Paulo - SP, 01307-001


website
ACCOMMODATION